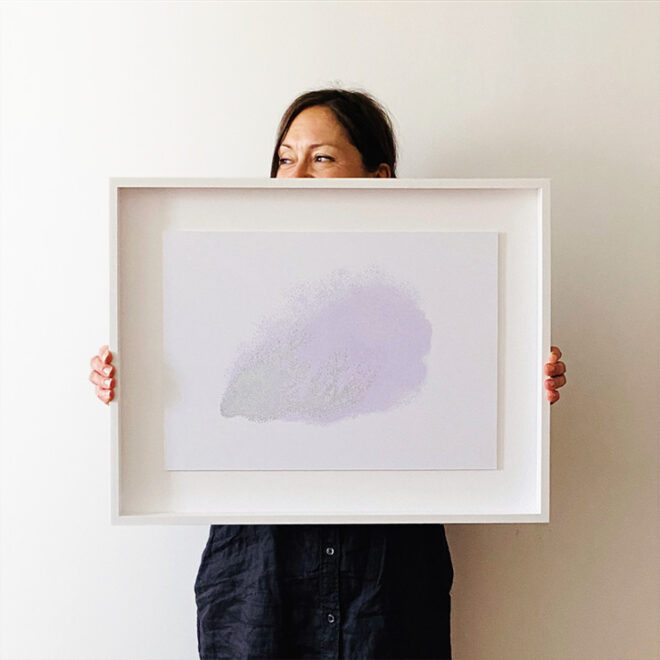 Agnieszka Gasparska is an artist, designer, educator, and explorer based in New York City and northern New Mexico. Through her design and art practices, Agnieszka gives shape and form to abstract numbers and complex narratives that deepen our understanding of our shared histories, embody the intricacies of human existence, and enliven our experience of the sublime in the everyday. Leveraging a variety of disciplines and techniques including drawing, collage, sculpture, mathematics and interactive technologies, Agnieszka's work explores themes of time, duality, impermanence, and the interconnectedness of all things.
Agnieszka holds a BFA from the Cooper School of Art, where she has also been an adjunct professor. She has taught at Stevens Institute of Technology and Parsons School of Design, and has served as an MFA thesis advisor at the School of Visual Arts. Agnieszka is also the creative captain of Kiss Me I'm Polish, an independent multidisciplinary design studio she founded in 2003.
REQUEST CV
I live my life in widening circles
that reach out across the world.
I may not complete this last one
but I give myself to it.
I circle around God, around the primordial tower.
I've been circling for thousands of years
and I still don't know: am I a falcon,
a storm, or a great song?
– Rainer Maria Rilke, "Book of Hours: Love Poems to God"
FOR MORE INFORMATION OR COMMISSIONS:
gniszk@gmail.com